Suisun Valley Fruit Growers (SVFG)
Serving Northern California
Agriculture Since 1920
SVFG Stores Open To The Public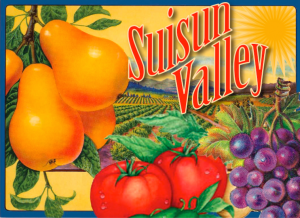 • Farm and Gardening Products for Professionals and Homeowners •

Suisun Valley Fruit Growers is an agricultural co-op with specialty stores in Fairfield and Winters – serving professional growers, hobby farmers and homeowners of Solano, Napa and Yolo Counties.

Established in 1920 to serve the agricultural community in the Suisun Valley and has since expanded to serve all Northern California agricultural interests. SVFG stores now open to the public.

Professional and homeowner products. We're price competitive with most local retailers and have products unique to agriculture. People engaged in various hobbies shop our stores to find products they can't purchase elsewhere.

Special orders are always welcome.
Our stores are centrally located in the agricultural region of Northern California. Easy access off Interstate 80 in Fairfield and off Highway 505 in Winters. We stock everything from PVC pipe and fittings to personal protection equipment. We carry brands and products you won't find in traditional stores. No matter what you need – specialty agriculture ladders to name brand fertilizers – check our stores first.
We stock both liquid and solid agriculture products used by both the professional and certified growers as well as the homeowner. Some products are restricted to licensed and certified professionals and subject to Federal and state of California controls. We have a number on non-controlled products.
We carry irrigation supplies, products needed to maintain vineyard and orchards, chemical agents and personal protection equipment. Farm and gardening products for professionals and homeowners.
Included in our inventory or specialty products such as the tripod agricultural ladder. These rugged, lightweight tripod ladders are easy to maneuver and great for pruning and harvesting where traditional four leg ladder are unstable. Their wide bases make them more stable on uneven ground.

Stop in and visit our stores.
SVFG StoreS
Suisun / Fairfield
4163 Chadbourne Rd.
Fairfield, CA 94534
(707) 425-2503
Winters
11 East Abbey St.
Winters, CA 95696
(530) 795-4711